Footprints in the Snow, Part 1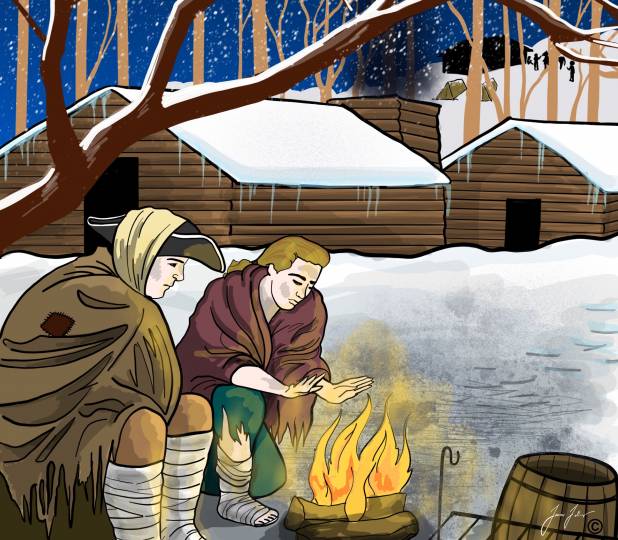 Discover fascinating people and ideas in American history and the Bible through short stories on This Week's Story mp3 audio and text for reading.
Discouragement, disease, and starvation stalk American soldiers at Valley Forge!

click here to play audio
Nate's brother staggered as he tried to march ahead.
"Just walk, Alex. Left foot, right foot. No, don't stop."
Alex mumbled, "Nate, what did you say? Left foot, right...was it right? I can't remember. What's wrong with me?"
"Hey brother, we're together. Your body is messed-up; I know. Your legs ache, because